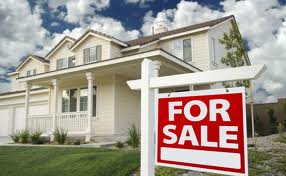 Real estate prices are up again, and you are considering selling your home. It's a great home and you feel that you've done an admirable job maintaining it, but it does have its flaws and defects. Do you need to disclose these defects to your buyer? In Wisconsin the answer is "Yes". The law requires persons who transfer real property located in this state to furnish a completed Real Estate Condition Report to the prospective buyer no later than 10 days after accepting a sales contract.  Whether you are represented by a realtor or selling your home as a For Sale By Owner, you must comply with these legal requirements.
What is a Defect?
Under the Wisconsin disclosure law a "defect" is defined as any condition that would have a significant adverse effect on the value of the property; that would significantly impair the health or safety of the future occupants of the property; or that if not repaired, removed or replaced would significantly shorten or adversely affect the expected normal life of the premises.
What Defects Must You Disclose to Your Buyer?
The Real Estate Condition Report required under Wisconsin law lists several defects and conditions that could potentially apply to a property. When completing the report a seller must honestly identify the applicable defects or conditions of which the seller is aware (of which he or she has notice or knowledge). Such defects or conditions include things such as: defects in the roof, electrical system, plumbing, heating and cooling system, cracks or seepage in the basement walls, boundary line disputes, unsafe levels of radon, along with a long list of other possible defects. The report also has a catch-all question that asks the seller to identify any "other" defects affecting the property of which the seller is aware.
Does the Disclosure Law Apply to All Properties?
The Wisconsin disclosure law applies to all Real Property that includes 1 to 4 dwelling units, condominiums units and time-share properties, and vacant land that does not include any buildings. A Vacant Land Disclosure Report is used for properties with no buildings. Also, the disclosure law does not apply to property that has never been inhabited, such as a new home construction.
Does the Disclosure Law Apply to All Sellers?
The Wisconsin disclosure requirements do not apply to the following persons if they have never occupied the property: personal representatives of an estate, a trustee of a trust, a conservator, or a fiduciary who is appointed by or subject to the supervision of a court. Furthermore, there are other exceptions to the disclosure requirements if a sale or transaction is between spouses, certain family members for nominal value, certain business entities, etc. Prior to entering into a real estate contract always be sure to consult with a qualified real estate attorney who can advise you of your responsibilities.
Can a Buyer Waive His or Her Right to Receive a Real Estate Condition Report?
A buyer may waive his or her right to receive a Real Estate Condition Report, but this waiver must be done in writing. A seller wishing to be excluded from the requirement of furnishing the report should consult with a real estate attorney to ensure that the proper waiver language is included in the sales contract before it is signed by the parties.
What are the Risks of Failing to Comply with the Disclosure Laws?
A seller must complete the Real Estate Condition Report honestly and in good faith. If a seller fails to provide the report to the buyer, is dishonest about the information provided, or otherwise fails to properly comply with the timing and requirements of the disclosure law, the buyer may have several statutory and commons law remedies. These remedies could include rescission of the contract (cancelling the deal and giving the home back), or the buyer could sue the seller for a number of actions such as breach of contract, fraudulent representation, theft by fraud, or deceptive communications, just to name a few. Some of these causes of action permit the buyer to seek double or even triple damages due to the fraudulent nature of the seller's behavior.
The Bottom Line
When selling (or buying) real estate in Wisconsin, know your rights and responsibilities regarding disclosure of defects. The disclosure laws are more complex than you might expect, and the penalties for noncompliance can be severe. Before you begin negotiating and drafting the offer to purchase contract, speak with an experienced real estate attorney at Kosa Law Office.