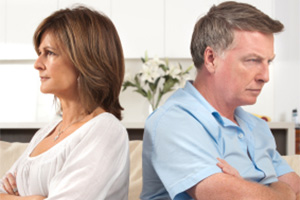 For several years, Attorney Stephen Kosa and his staff have been helping family and divorce clients restore balance in their lives in Hudson, River Falls, and surrounding communities in Western Wisconsin and Minnesota.
Being involved with the family court process during situations such as an adoption can be one of the happiest times in someone's life. Unfortunately, many legal matters are very personal and stressful, and can prove to be one of the most difficult experiences in a person's life. Divorce, child custody, visitation rights and property division can be extremely emotional. Along with fear, emotional pain, and anxiety, divorce can quickly become a very confusing and stressful matter. Attorney Stephen Kosa can assist you with your family law matters including:
Adoption
Contested or Uncontested Divorce
Child Custody and Placement
Spousal Maintenance
Orders for Protection
Paternity
Premarital or Post-Marital Agreements
Property Division
Post-Divorce Modifications
Family law is a major affair. Attorney Stephen Kosa and his staff work right beside each client, ensuring that every detail is covered. We provide our clients with the personal attention they need during this difficult time, and implement the professional advice necessary to guide them along the way. We will respond to your phone calls promptly with compassion and patience.
For those individuals or attorneys needing a Guardian ad Litem for a divorce matter, guardianship, adoption, minor settlement, juvenile case, or other legal matter, Attorney Stephen Kosa has several years of expertise, knowledge, and talent catering to every individual in this category.
Divorce is hard enough…let our experts take care of the battle.