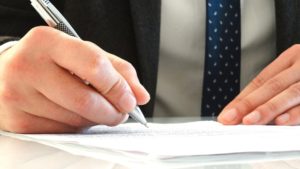 A power of attorney document permits the recipient—usually a trusted relative or friend—to exercise specific financial or medical decisions on your behalf. While you can find sample power of attorney (POA) forms online, it is in your best interests to work with an estate planning lawyer who can help you tailor the documents to your specific situation and wishes.
How a Power of Attorney Works
Comprehensive power of attorney documents cover financial and healthcare decisions. They grant certain powers to the person you designate as your agent, who will manage specific financial matters or make medical decisions on your behalf if you become too sick to manage these matters and make decisions for yourself. A living will specifies your medical treatment and end-of-life preferences if you become unable to state those preferences due to an illness or accident.
Durable Power of Attorney for Finances & Property
A durable power of attorney gives someone the power to make important decisions about your money and your property, including both real estate and personal property. You need to prepare and sign this document while you are in good mental health and have the mental capacity to understand the document and the consequences of your decision.
The term "durable" means the power you grant to your agent remains with that agent even after your incapacitation. It terminates only upon your death, or if you later revoke it during your lifetime while you are still competent.
Health Care Power of Attorney & Living Wills
A health care power of attorney is a document that specifically names the individual you appoint to serve as your agent if you become incapacitated. This agent will speak on your behalf when questions arise about your health care and medical treatment.
A living will, also known as a "health care directive" or "declaration to physicians," reflects your preferences about life-sustaining measures if you ever suffer from a terminal illness or a persistent vegetative state. It serves the very-important purpose of documenting your intent before you become incapacitated.
If well drafted and comprehensively tailored to your specific wishes, these two documents help eliminate the ability of your loved ones to argue, question or litigate over what your true wishes are at the end of your life.
How Power of Attorney Avoids Guardianship
If you become incapacitated during your lifetime and you did not have the proper power of attorney documents in place, a court proceeding known as a guardianship would become necessary. Under a guardianship, a judge would decide who to appoint as your guardian to manage your affairs and make decisions on your behalf. Guardianships can be very expensive and humiliating, and can be avoided entirely with the proper power of attorney planning.
Why Online Forms Just Won't Do
Your needs will change as you age and the concerns you have at each stage in life may differ. Thus, it is important that an attorney draft and regularly review these documents with your best, long-term interest in mind. That can only happen if you are involved in the discussions and express your specific concerns.
The documents must be carefully customized to your situation. Sure, you can find generic forms online, but they are dangerous—you risk not having the proper provisions that are necessary to protect your best interests, your wishes, and your assets. This is why it is extremely important to work with an experienced estate planning attorney.
In addition to helping you, your POA:
Helps your loved ones understand your wishes when you cannot communicate them due to illness or injury.
Protects the person you've appointed to act on your behalf. If the person faithfully executes your wishes, he or she is protected from claims of theft or abuse made by other relatives or friends.
To learn more about how a power of attorney can work for you, contact an experienced estate planning lawyer today.