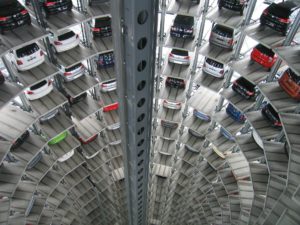 Whenever you rent a car, the rental company will attempt to sell you an insurance package for an additional (and sometimes hefty) cost. The decision to purchase or decline the insurance can be hard to make – how do you know if you really need it?
The answer, of course, is "it depends." Every driver has his or her own unique circumstances to consider, so it's not easy to come up with a clear-cut answer for all. According to Autos.com, the number of drivers who buy the insurance is roughly the same as those who decline it.
In this article, we'll lay out some of the pros and cons of buying car rental insurance that may help you make your decision. Here's something to remember: Car rental companies do not put all the information about their insurance policies on their websites. Be sure to call or visit their office in person to get that information.
The Pros of Car Rental Insurance
You know you're covered: If you purchase rental insurance, you'll have peace of mind knowing that you are covered for any damage that occurs while the vehicle is in your possession, whether it's totaled or gets a few scratches.
Helpful if you don't own a vehicle: If you don't own your own car, you probably don't have car insurance. In that case, getting the rental insurance isn't just helpful, it's essential.
Fault doesn't matter: Car rental insurance kicks in regardless of who was at fault, which can help avoid the need to spend a lot of time waiting for the issue to be settled.
Repairs can be covered: If you purchase a "damage waiver" along with your rental, you will be covered for things like towing costs, storage fees, and fees the rental company charges for "loss of use" of the damaged vehicle.
The Cons of Car Rental Insurance
You might be covered without it: Many renters will be covered by their own personal auto insurance policies, the policies of their employer (if renting for work), or by their own credit card, if the card was used to pay for the rental car. If you are covered already, buying the car rental insurance means you're essentially paying twice for insurance.
It's expensive: Rental car insurance is often $20 a day or more, which adds up quickly. That's serious money, and much more than most people pay for when it comes to their own auto coverage.
It may not cover all injured parties: Given the cost of the insurance, you might think it would protect everyone involved in an accident, but that's not always the case. The policy limits on rental car insurance sometimes aren't enough to cover major medical expenses for those who suffer injuries. That could leave you personally liable for any damages that are in excess of the policy limits.
It may not cover all situations: There are many things insurance will not cover, including damage caused by unauthorized drivers, and theft due to your failure to keep the keys in your possession, just to name a few.
The Details Matter
Do the pros outweigh the cons for you? That's a decision for you to make, and the devil is in the details. It's important to understand your own policy, the coverage your credit card offers, and the terms of the rental car insurance policy to make the decision that's right for you. Do your homework in advance. Don't make your insurance decisions at the last minute when you're at the rental counter.
If you have any questions about this post, please don't hesitate to contact the Kosa Law Office by calling 715-386-4125 or by reaching out online.