For Sale By Owner Attorney
The real estate market is finally beginning to recover. Whether you're working with a realtor, or venturing out on your own to buy or sell a property, it's always a good idea to consult with an experienced real estate attorney. This is especially true with a For Sale by Owner transaction, also know as a FSBO.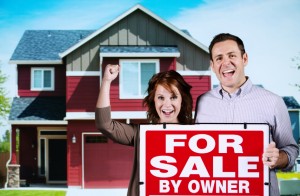 A real estate transaction often begins with a document referred to as an Offer to Purchase.  While this document may appear to be a fairly innocent looking form, it is in fact a legally binding contract that consists of several important provisions. Unsuspecting sellers and buyers often have no idea of the legal consequence of these provisions. Great care must be taken to ensure that a real estate offer is properly prepared, and that all necessary contingencies and terms are included. Each contract should be custom tailored to each set of circumstances.
The world of real estate can move at a very rapid pace. When someone finds just the right home or property, they often feel compelled to sign an offer immediately or risk losing the deal. But a real estate contract should not be entered into hastily. There are many factors to consider – financing, home inspections, zoning issues, restrictive covenants, boundary issues, surveys, property defects, well and septic issues, environmental concerns, existing leases, closing costs and pro-rations, title insurance, just to name a few. An improperly prepared offer can leave a buyer, or a seller, suffering with some very unexpected and costly consequences.
And remember, an offer to purchase is only the beginning of a real estate transaction. A real estate sale or purchase is a complex process, and there are various laws, regulations and procedures that must be complied with. It would be my pleasure to guide you through each step of the process to make your experience what it should be – a positive one! Contact Kosa Law Office today at 715-386-4125. I will provide personal attention to your real estate matter at an affordable rate.